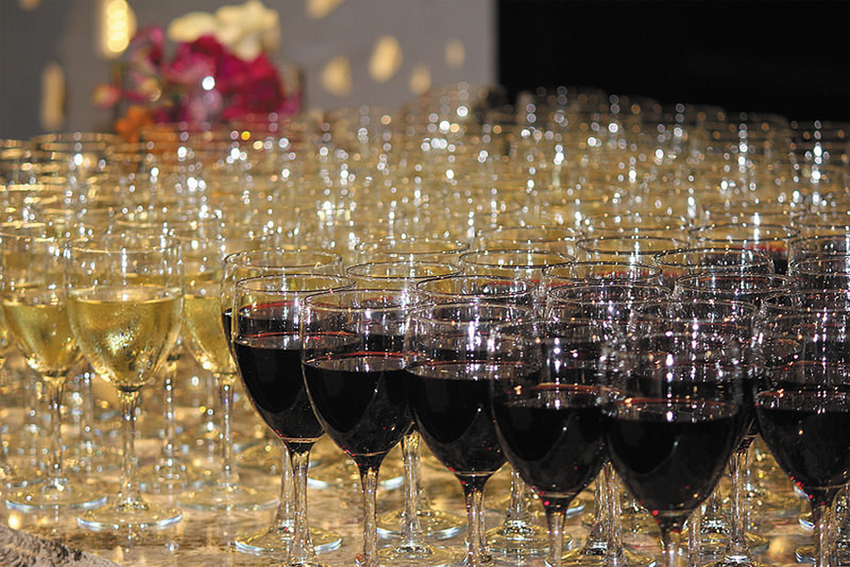 Events of Interest, Vancouver
** CLICK Posters for more INFO! **
---
Black Spruce Pop-Up
June 20-27, 2018 11am-7pm
348 Water St, Vancouver
Black Spruce is a local pop-up shop celebrating products that are locally designed and locally made. Featuring, Serenity West premium linens and Stede menswear. Stede Menswear offers beautiful handmade shirts made right here in Vancouver. Check out their new offerings for summer 2018 at their Pop-up shop in Gastown, June 20–27.
---
Wild Things: The Power of Nature in Our Lives
June 28, 2018 through September 2019
Museum of Vancouver, 1100 Chestnut St.
MOV and Nature Vancouver proudly present Wild Things: The Power of Nature in Our Lives, an exhibition that delves into the life stories of local animals and plants—how they connect with each other and how people connect with nature in the city. Stories of encounters with wildlife will be told through the eyes of biologists, psychologists, urban planners, Indigenous people and Vancouver-based nature lovers. Scenic design, videos, taxidermy, crowd sourcing technologies and the display of natural specimens will bring these stories to life. The immersive nature of the exhibition environment combined with hands-on activities will encourage you to reflect on and engage in a mutualistic relationship with nature.
---
LES MISERABLES
JULY 10 - 15, 2018
Queen Elizabeth Theatre, 630 Hamilton St.
Set against the backdrop of 19th-century France, Les Misérables tells an enthralling story of broken dreams and unrequited love, passion, sacrifice and redemption—a timeless testament to the survival of the human spirit. Featuring the thrilling score and beloved songs "I Dreamed A Dream," "On My Own," "Stars," "Bring Him Home," "One Day More," and many more, this epic and uplifting story has become one of the most celebrated musicals in theatrical history. Ticket prices start at $30.50. Tickets will go on sale Monday May 7 at 10am ONLINE
---
Symphony at Sunset
Saturday July 14, 2018
Sunset Beach Park
The Vancouver Symphony Orchestra (VSO) and Vancouver Park Board (VPB) today announced a unique collaboration to present a free, open-air concert at Sunset Beach Park the evening of Saturday, July14th. "Symphony at Sunset" will kick-off the VSO's 100th anniversary season with a concert for all ages set against sweeping views of English Bay in one of Vancouver's most spectacular parks.
The concert will be a free and accessible family event and will be alcohol and smoke-free. It will consist of a pre-concert program performed by student ensembles from the VSO School of Music at 7:15pm, and a sunset concert performed by the VSO from 8:30pm to 10:00pm. It includes a broad selection of symphonic hits including music by Leonard Bernstein, excerpts from Vivaldi's Four Seasons and John Williams' scores to Star Wars.
---
---
Vancouver Artgallery
Housing a permanent collection of more than 10,000 artworks and featuring an ongoing rotation of world-class visiting exhibitions, the Vancouver Artgallery is a must-see stop for locals and visitors to Vancouver. Visit their web site for full details on current and upcoming events. www.vanartgallery.bc.ca 
---

FlyOver Canada
The ultimate flying ride experience, FlyOver Canada delivers an awe-inspiring trip across Canada from coast to coast, utilizing state-of-the-art technology to reveal some of Canada's most awe-inspiring sights. Conveniently located at Canada Place in the heart of downtown Vancouver. www.flyovercanada.com 
---
Bill Reid Gallery of Northwest Coast Art
The Bill Reid Gallery is named after Bill Reid (1920 – 1998), the acclaimed Haida master goldsmith, carver, sculptor, writer, spokesman and one of Canada's greatest artists. The Gallery is devoted to understanding and appreciating contemporary Aboriginal art of the Northwest Coast. 639 Hornby St. 604.682.3455 
http://www.billreidgallery.ca/ 
---

The Cultch
1895 Venables St. (& Victoria Dr.) 
When the Vancouver East Cultural Centre (affectionately named "The Cultch" by its patrons) opened its doors for the first time, it was for a successful two week run of the Anna Wyman Dance Company. Since then, The Cultch's dedication to presenting contemporary theatre, dance and music have developed its reputation as one of Vancouver's finest cultural treasures. Its warmth and dedication to the arts have earned its place in the heart of the Vancouver community. Check out What's On and more: http://thecultch.com 
---
Tickets Tonight
Your source to entertainment, Tickets Tonight is Vancouver's only day-of, half-price ticket booth, and is a full-service Ticketmaster outlet. Located in the main Touristinfo Centre at 200 Burrard Street in downtown Vancouver, Tickets Tonight sells tickets to select independent productions, special events and to all shows sold by Ticketmaster. Visit www.ticketstonight.ca 
---
Vancouver's annual international fire works competition takes place at English Bay, in the West End. Four nights of world class displays, two of which fall within Pride week. Starts from 10pm
Summer 2018: http://hondacelebrationoflight.com/  
July 28- 
August 01 –
August 04 – 
No charge to attend, but be prepared for very large crowds.   
---
Vancouver Theatresports League

Upgrade discounts available.
Shows at the various venues on Granville Island.
Visit www.vtsl.com for up to date programming information. 
Tickets can be purchased through Ticketmaster at 604-280-4444 or The Arts Club Box Office at 604-687-1644