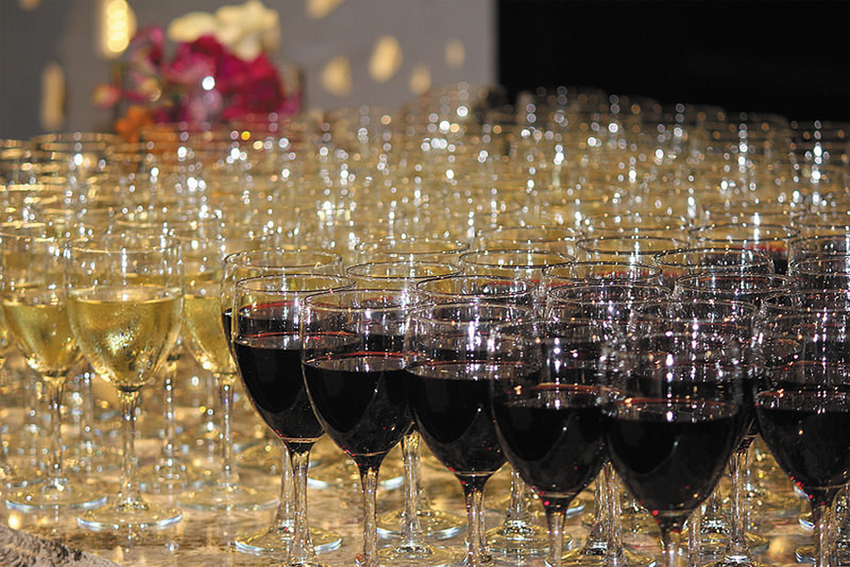 All restrictions on personal gatherings, organized gatherings and events, nightclubs, bars and restaurants, and exercise and fitness facilities, have been lifted and capacity limits returned to normal. B.C. health officials have also lifted the mask mandate and face coverings will no longer be required in a broad range of indoor environments, but are still being recommended in some places. However, businesses and organizations can make their own rules if they wish to still require masks.
PLEASE NOTE THIS IS NOT LEGAL ADVICE AND DOES NOT PROVIDE AN INTERPRETATION OF THE LAW. OFFICIAL INFORMATION IS AVAILABLE ON THE BC GOVENMENT WEBSITE: BC GOVERNMENT WEBSITE
Special Events of Interest, Theatre, Festivals, and more!
** CLICK Posters for more INFO! ** 
---
EXPERIENCE HAWAII FROM ABOVE - FlyOver Canada
November 3 – December 16, 2022
Canada Place
Soar over Waikiki Beach, the Road to Hana and the flowing lava at Hawaii Volcanoes National Park aboard Hawaii From Above, presented by FlyOver Canada. From lush forests and flowing waterfalls to sandy beaches and dazzling shorelines, you'll feel, see and hear the magic of the islands. Escape rainy Vancouver and get to know the Aloha State at FlyOver Canada. Tickets $32 ONLINE
---
The Vancouver Christmas Market
November 12 to December 24 2022
Jack Poole Plaza
Enjoy gourmet food, authentic German drinks, and festive sweets that keep your heart warm and belly full. The Market has something for everyone – from family Carousel rides to treasured moments amongst friends; our holiday festivities are yours to enjoy. Tickets from $21.63 ONLINE
---
Broadway Across Canada 2022-2023 Vancouver Season
The Queen Elizabeth Theatre
---
ANASTASIA (March 7-12, 2023) 
From the Tony Award®-winning creators of the Broadway classic Ragtime, this dazzling show transports us from the twilight of the Russian Empire to the euphoria of Paris in the 1920s, as a brave young woman sets out to discover the mystery of her past. Pursued by a ruthless Soviet officer determined to silence her, Anya enlists the aid of a dashing conman and a lovable ex-aristocrat. Together, they embark on an epic adventure to help her find home, love, and family.
---
Vancouver Artgallery
Housing a permanent collection of more than 10,000 artworks and featuring an ongoing rotation of world-class visiting exhibitions, the Vancouver Artgallery is a must-see stop for locals and visitors to Vancouver. Visit their web site for full details on current and upcoming events. www.vanartgallery.bc.ca 
---
FlyOver Canada
The ultimate flying ride experience, FlyOver Canada delivers an awe-inspiring trip across Canada from coast to coast, utilizing state-of-the-art technology to reveal some of Canada's most awe-inspiring sights. Conveniently located at Canada Place in the heart of downtown Vancouver. www.flyovercanada.com 
---
Bill Reid Gallery of Northwest Coast Art
The Bill Reid Gallery is named after Bill Reid (1920 – 1998), the acclaimed Haida master goldsmith, carver, sculptor, writer, spokesman and one of Canada's greatest artists. The Gallery is devoted to understanding and appreciating contemporary Aboriginal art of the Northwest Coast. 639 Hornby St. 604.682.3455 http://www.billreidgallery.ca/
---

The Cultch
1895 Venables St. (& Victoria Dr.) 
When the Vancouver East Cultural Centre (affectionately named "The Cultch" by its patrons) opened its doors for the first time, it was for a successful two week run of the Anna Wyman Dance Company. Since then, The Cultch's dedication to presenting contemporary theatre, dance and music have developed its reputation as one of Vancouver's finest cultural treasures. Its warmth and dedication to the arts have earned its place in the heart of the Vancouver community. Check out What's On and more: http://thecultch.com 
---
Tickets Tonight
Your source to entertainment, Tickets Tonight is Vancouver's only day-of, half-price ticket booth, and is a full-service Ticketmaster outlet. Located in the main Touristinfo Centre at 200 Burrard Street in downtown Vancouver, Tickets Tonight sells tickets to select independent productions, special events and to all shows sold by Ticketmaster. Visit www.ticketstonight.ca 
---
Vancouver's annual international fire works competition takes place at English Bay, in the West End. Four nights of world class displays, two of which fall within Pride week. Starts from 10pm
July 23, 27 & 30 2022
Summer 2022: http://hondacelebrationoflight.com/
No charge to attend, but be prepared for very large crowds.   
---
Vancouver Theatresports League

Upgrade discounts available.
Shows at the various venues on Granville Island.
Visit www.vtsl.com for up to date programming information. 
Tickets can be purchased through Ticketmaster at 604-280-4444 or The Arts Club Box Office at 604-687-1644