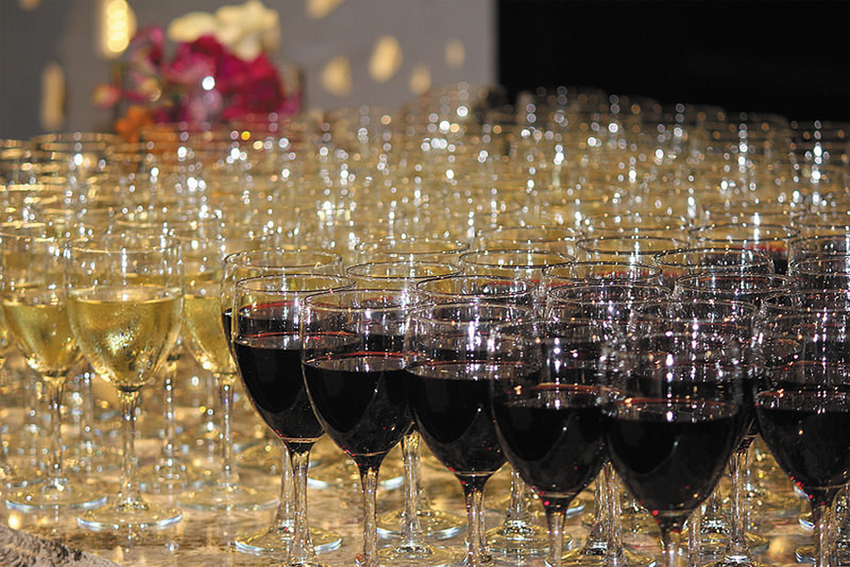 AS OF JULY 1, 2021, WE ARE NOW IN PHASE 3 OF BC'S RESTART PLAN, WHICH ALLOWS FOR INDOOR SERVICE, REGULAR LIQOUR SERVICE HOURS AND LIMITED GROUP ACTIVITIES. FOR FULL DETAILS, CHECK OUT THE OFFICIAL BC RESTART WEB SITE : BC'S RESTART AS OF SEPTEMBER 13, 2021, BC VACCINE PASSPORTS WILL BE REQUIRED TO ACCESS SOME EVENTS, SERVICES AND BUSINESSES: BC VACCINE PASSPORT
Special Events of Interest, Theatre, Festivals, and more!
** CLICK Posters for more INFO! ** 
---
FlyOver Canada - HowlOver Canada
September 27 – October 31
Canada Place
An all-ages Halloween ride, filled with thrills, chills and music! Join Biker Mama and her sidekick Tiger Moon on an adventure soaring across Canada to a music festival that is out of this world. ONLINE

The Real Wild West
November 1 – December 5
Experience the West at its wildest. Glide over vast prairies and towering peaks. Dip into valleys where untamed rivers rush, and buzz through electric urban spaces pulsing with energy. ONLINE
Soar with Santa
December 6 – January 3
Flying with Santa is a big, bold experience and elicits equally big reactions. This season, we invite audiences to soar with Santa across Canada and the North Pole in an orgiinal cinematic ride experience. ONLINE
---
GROWING FREEDOM: The instructions of Yoko Ono / The art of John and Yoko
October 9, 2021, to May 2, 2022
Vancouver Art Gallery
A major survey exhibition that celebrates the work of the renowned conceptual and performance artist. GROWING FREEDOM underscores the cornerstones of action, participation, and imagination in the work of Yoko Ono and examines the collaborative works she undertook with her late husband John Lennon. Tickets ONLINE
---
Vancouver Fall Home Show
October 14-17, 2021
Vancouver Convention Centre - West Building
Thursday, October 14    4pm - 9pm
Friday, October 15       12pm - 9pm
Saturday, October 16   10am - 9pm
Sunday, October 17     10am - 6pm
ADMISSION: ONLINE
Early Bird Price (before October 8th) $12.00
Regular Adult Price (13+) $16.00
Seniors (60+) $11.00
---
Broadway Across Canada 2022 Vancouver Season
The Queen Elizabeth Theatre
---
ANASTASIA (January 18 - 23, 2022)
From the Tony Award®-winning creators of the Broadway classic Ragtime, this dazzling show transports us from the twilight of the Russian Empire to the euphoria of Paris in the 1920s, as a brave young woman sets out to discover the mystery of her past. Pursued by a ruthless Soviet officer determined to silence her, Anya enlists the aid of a dashing conman and a lovable ex-aristocrat. Together, they embark on an epic adventure to help her find home, love, and family.
---
HAMILTON (May 24 - June 19, 2022)
Featuring a score that blends hip-hop, jazz, R&B and Broadway, HAMILTON has taken the story of American founding father Alexander Hamilton and created a revolutionary moment intheatre—a musical that has had a profound impact on culture, politics, and education.
COME FROM AWAY – SEASON OPTION (Aug 16 - 28, 2022)
This New York Times Critics' Pick takes you into the heart of the remarkable true story of 7,000 stranded passengers and the small town in Newfoundland that welcomed them. Cultures clashed and nerves ran high, but uneasiness turned into trust, music soared into the night, and gratitude grew into enduring friendships.
---
JESUS CHRIST SUPERSTAR (November 15-20, 2022)
Jesus Christ Superstar is an iconic musical phenomenon with a world-wide fan base. In celebration of its 50th Anniversary, a new mesmerizing production comes to North America. Originally staged by London's Regent's Park Open Air Theatre and helmed by the acclaimed director Timothy Sheader (Crazy for You, Into the Woods) and award winning choreographer Drew McOnie (King Kong, Strictly Ballroom), this production won the 2017 Olivier Award for Best Musical Revival garnering unprecedented reviews and accolades.
---
Vancouver Artgallery
Housing a permanent collection of more than 10,000 artworks and featuring an ongoing rotation of world-class visiting exhibitions, the Vancouver Artgallery is a must-see stop for locals and visitors to Vancouver. Visit their web site for full details on current and upcoming events. www.vanartgallery.bc.ca 
---
FlyOver Canada
The ultimate flying ride experience, FlyOver Canada delivers an awe-inspiring trip across Canada from coast to coast, utilizing state-of-the-art technology to reveal some of Canada's most awe-inspiring sights. Conveniently located at Canada Place in the heart of downtown Vancouver. www.flyovercanada.com 
---
Bill Reid Gallery of Northwest Coast Art
The Bill Reid Gallery is named after Bill Reid (1920 – 1998), the acclaimed Haida master goldsmith, carver, sculptor, writer, spokesman and one of Canada's greatest artists. The Gallery is devoted to understanding and appreciating contemporary Aboriginal art of the Northwest Coast. 639 Hornby St. 604.682.3455 http://www.billreidgallery.ca/
---

The Cultch
1895 Venables St. (& Victoria Dr.) 
When the Vancouver East Cultural Centre (affectionately named "The Cultch" by its patrons) opened its doors for the first time, it was for a successful two week run of the Anna Wyman Dance Company. Since then, The Cultch's dedication to presenting contemporary theatre, dance and music have developed its reputation as one of Vancouver's finest cultural treasures. Its warmth and dedication to the arts have earned its place in the heart of the Vancouver community. Check out What's On and more: http://thecultch.com 
---
Tickets Tonight
Your source to entertainment, Tickets Tonight is Vancouver's only day-of, half-price ticket booth, and is a full-service Ticketmaster outlet. Located in the main Touristinfo Centre at 200 Burrard Street in downtown Vancouver, Tickets Tonight sells tickets to select independent productions, special events and to all shows sold by Ticketmaster. Visit www.ticketstonight.ca 
---
Vancouver's annual international fire works competition takes place at English Bay, in the West End. Four nights of world class displays, two of which fall within Pride week. Starts from 10pm
Summer, 2021
Summer 2021: http://hondacelebrationoflight.com/
No charge to attend, but be prepared for very large crowds.   
---
Vancouver Theatresports League

Upgrade discounts available.
Shows at the various venues on Granville Island.
Visit www.vtsl.com for up to date programming information. 
Tickets can be purchased through Ticketmaster at 604-280-4444 or The Arts Club Box Office at 604-687-1644